Boom Cards™. Ever heard of them? Maybe you've heard of them and have no clue what all of the fuss is about. Well, let me tell you! They are the BEST, so read on and you will understand why.
We've all heard of task cards and you may even use them in your classroom. Boom Cards™ are a no prep, self-checking, digital version of paper task cards. They even provide instant feedback to students.
Whaaaaat??
Yes, it is true!
Use Boom Cards™ on your ipad, Chromebook, laptop, or anything that has a screen.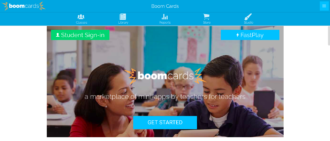 Boom Cards™ are created by teachers for teachers. You can purchase Boom Cards from Boom Learning or from Teachers Pay Teachers. So easy.
OR… you can create your own for your classroom.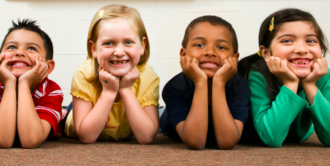 Another great feature of Boom Cards™ is that they provide teachers with a quick and easy assessment tool. Boom Learning will give you reports about how many answers your students completed correctly and how fast they finished. Students access "decks"- another name for digital task cards. Every student in your class can work on the same deck or on different decks and they can all be working on different levels! With paper task cards students might complete an entire set incorrectly and have no idea, but with Boom Cards™ each student receives immediate feedback. Boom Cards™ offer the perfect way to differentiate in the classroom.
How do I get started?
There are two routes you can go… FastPlay option or Create a Classroom.
Use FastPlay
1. Choose a deck to use and get the FastPin code.
2. Display the pin code so students can type it in and it will take them directly to the deck.
3. Students can start using the deck right away.
Create a Classroom
1. Click New Classroom
2. You will be given a Username and Password
– Click on the User Name and change this (this is the username students will type in to get to your Boom Classroom)
– Change the password to something easy for the students to type
– Click on the  (- minus or + key) to edit your class
– Click on Add 1 Student or Add Many Students
– In the List of Students– this is where you can type their student number or FIRST name Last Initial (separate names with a comma)
After you have added your students, you will see the following image.
Assign Boom Cards
1. Choose a deck to assign
2. Go to the Store and click Go to Free
3. Click Add to Cart
4. Click Add to Library, then click OK
5. Go back to the Classes Tab
6. Click on Assignments, and you will see the deck to assign
If you check the box – it will assign it to all students.
If you just want to assign it to certain students, you will need to go to the individual student account, click on their box, and click assign.
After they are finished, you'll be able to access their reports. The reports give you the number of correct answers and the time it took the student to complete the task.
View Reports
1. Click on the Classes Icon (select by clicking the plus sign in the blue box of your class)
2. Click on Reports
3. You will see each student's activity on each deck.  The percentage is cumulative, meaning if students complete a deck four times, it will average out their score.
4. Reports are LIVE – meaning you can watch from your account as the students are working. REAL TIME.
How awesome is that? What are you waiting for?

IT TAKES 30 SECONDS TO SET UP YOUR FREE BOOM ACCOUNT:
1. Click on the green box marked "Create" on the BOOM Learning site.
2. Click "Get Started"
3. Set up an email and password for your FREE BOOM Learning account.
4. Your BOOM Cards will be stored for you in the "Library" on the top blue bar.
I hope you have found this blog post helpful. To stay connected with Teacher Features' teaching tips and classroom freebies be sure to follow on Facebook, Pinterest, Teachers Pay Teachers, and subscribe to my blog!