Are your students struggling to improve writing skills? Do your students need help organizing their thoughts when writing a research report? Here's my secret- use graphic organizers to teach 1st- 3rd grade writing skills! Graphic organizers are great tools for helping students plan and organize their thoughts before they begin writing. They can be used for all sorts of writing activities, including brainstorming, outlining, and drafting and help students improve writing skills.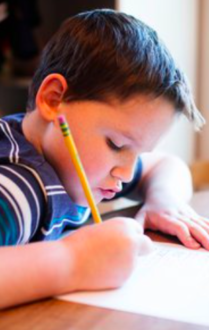 Organizing thoughts to improve writing skills
If your students are having trouble brainstorming ideas for their research report, you can have them use a mind map. Use a story map to help students organize thoughts into paragraphs. When drafting an essay, you can have students use a sentence starter graphic organizer. There are so many types of graphic organizers, it is easy to choose one that best fits your students' needs.
One of my favorite ways to get kids writing is with expository writing prompts! Teaching 2nd grade persuasive writing skills is always tricky, but I find students experience improved writing skills when they have a structure to organize their ideas. Graphic organizers help kids better organize their thoughts and plan writing before they start, leading to a more detailed and complete final product.
Graphic organizers to improve writing skills
Graphic organizers are not just for research reports and essays! They are also used for other types of writing, such as a biography research project, stories, and poems. For example, if your students are working on a biography project, have them use a timeline graphic organizer to help them organize their thoughts.
If they are writing a story, have students use a character map to help them keep track of their characters' traits. And if they are working on a poem, have them use a graphic organizer to help them brainstorm ideas. There are endless possibilities when it comes to using graphic organizers to teach writing skills, including digital writing. So don't be afraid to get creative and have fun with it!
The next time your students are having trouble with writing, try using some type of graphic organizer. You might be surprised at how much they help improve your students writing skills and give you great formative assessment data!
Happy teaching! 🙂
Becky